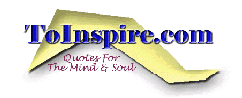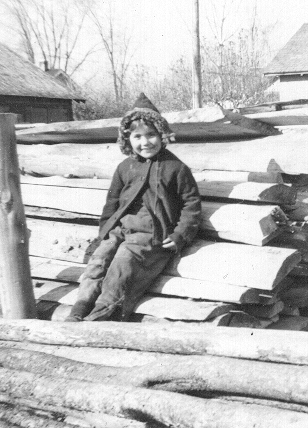 BLUE BIKE
He had followed Blood and Guts George Pattonís Third Army across Europe and helped clean out enemy concentration camps after the war, but I suspect that Uncle Willis mustered even more courage to drive down our street that day in June, 1963. Various parts of a used blue bicycle could be seen protruding from the trunk of his car.
Uncle Willis, along with my grandmother, had raised me in a small Idaho town after my mother, his sister, had come home with a new baby in her arms. A separate act of courage, that, because my grandmother had detested the man my mother had to marry. Grandma threatened to disown her daughter if she did marry him, which she did. I was born eight months later into a cheerless two-room apartment that smelled of alcohol and abuse. My mother was still nursing her black haired babe when she made the decision to leave my dad, a move that probably saved my life as well as hers. Grandma accepted her prodigal daughter back into her home, relieving my mother of the burden of this love child, conceived by mistake.
My mother eventually moved back with my dad when I was still a baby, leaving me with Grandma and promising to come back for me soon. Soon turned into visits from her and my dad every Wednesday, which was her day off from her job in a grocery store. Five years passed under the protection and love of my grandmother and uncle. Although aware that a man and a woman would visit me often, once giving me a puppy, my heart belonged to the unlikely couple, the elderly lady and her adult son.
Talk of court and suing and mental examinations invaded my world as I prepared for kindergarten. There are snapshots taken of me with my fatherís family, a large Italian enclave. They would travel from the city to my grandmotherís little town in their shiny sedans, resplendent in their success, dripping in jewelry and furs.
When I turned six, I was removed from this home and sent to live in another town with my parents. My new life included beginning first grade at a parochial school, cutting off my long hair and replacing my carefree locks with a tight poodle cut from a Tonette home permanent, joining Brownies, and living in a 1950ís housing development where I met my best girlfriend for life. Unfortunately, these activities and experiences were sandwiched between physical abuse by my father. My mother worked every day, leaving me with my father, who didnít hold a job. He in turn would farm me out to relatives who could use some help with their ironing or babysitting after school.
Playing with my dolls and reading books helped me over the rough spots left my belt buckles hitting my face or Sister Sophie Marieís disapproving looks. But more than anything I wanted the freedom of flying away. Roller-skating helped, but I couldnít leave the neighborhood. A girlsí blue Schwinn bicycle invaded my daydreams and sprouting wings, flying over the housetops of my neighborhood filled my dreams at night. I watched the neighbor kids leave home with a towel-wrapped swimming suit tucked under their arm as they pedaled to the pool. The sound made by a playing card pinned to a bike spoke was a celestial melody to my ears. I was never allowed to have a bicycle. The explanation I was given had to do with my motherís fear of me being hit by a car and my father not wanting to be bothered. In fact, if he had to hear about it one more time I was going to get popped. I remember talking constantly about a bike to anyone who would listen. I would have settled for a used bike and listed several hardware stores that had bikes, new and used, parked in front. It didnít even have to be blue, although that was my favorite color.
There were bittersweet visits to my new home in the ensuing years by my grandmother and Uncle Willis. They couldnít have felt welcome there but they wouldnít stay away. Grandma would inquire about what I was learning in school, particularly in literature class. When I told her one day that I had learned a wonderful poem by Longfellow, I was delighted when she pulled me close and recited "The Childrenís Hour" softly in my ear. Every Christmas night she would bring me a new doll. Grandma died when I was in junior high school. I saw less and less of Uncle Willis as he dealt with his grief and moved on into his middle age. During his infrequent visits to our home I would catch him looking at me out of the corner of his eye, sometimes winking at me. He observed the face of a child who had grown up with abuse and many times I saw him shake his head, perhaps from feelings of helplessness and anger. Through those years I know he saw the light go out from my eyes as the abuse extracted its dues from my life. I remained connected to him, at least from memory.
Surely I never asked Uncle Willis to buy me a bike. Sister Luett Freida would have found that impolite. I still dreamt of flying away from my situation but by 8th grade had given up leaving on a bicycle. What gave him the courage to buy the used blue bicycle he brought to me that day, facing my parentsí disapproval? Iíve wondered just when he made the decision and if the bike had cost him a lot of money. I donít recall if I adequately thanked him as he lifted it from his trunk that day.
Tying my transistor radio to the handlebars, after a few shaky tries, I took off down the dusty road in front of my house. I remember looking back over my shoulder and waving to Uncle Willis. I had sprouted wings.
by Mary Ann Adams
---