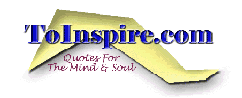 ---
CHRISTMAS... A SEASON TO REJOICE!
Written by Terri Althoff
Tis the season for rejoicing! For many this is a time of rejoicing, for others a season of sorrow. We live in a world that for some reason seems to be going faster than any of us can keep up with, but if you took a minute to sit back and reflect on your life, you would see that you are caught up in the rat race of having to keep up with this world. A world that keeps many of us in a tailspin. I look at my life and have to ask myself where the last days, weeks and years have gone. I, too, have gotten caught up in the rat race of life. A life that God has given us to enjoy and live for him. But, do I, do you? There is a saying that goes "Life is not measured by how many breaths we take, but by the moments that take our breath away" This is so true, and yet, we do not view our lives as this. We view our lives as never having enough time to breath.
This is the season to be joyful for the many blessings bestowed on each of our lives. To rejoice for our Lord and Savior Jesus Christ, for our families, our friends, our blessings.
Unfortunately, we live in a dark world, painted by Satan's undying need to destroy happiness, love, good health, prosperity and so much more. In this world today we are faced with tragedy through terrorism, divorce, crime and violence. It is pasted on the front page of our daily news, on the top story of the day on your news station, on the radio. It is the top discussions in our work places and even in our schools. Ann Murray sings "We sure could use a little good news today"
We read in Luke 2: 10-12 that an angel of the Lord told a group of shepherds living out in the fields keeping their flocks of sheep "Do not be afraid. I bring you good news of great joy that will be for all the people. Today in the town of David a Savior has been born to you; he is Christ the Lord. This will be a sign to you: You will find a baby wrapped in cloths and lying in a manger" Could you imagine the thoughts that these men must have felt? Good news of a Savior? A Savior who would come to save the lives of us all. Now that is good news! Our Father in Heaven loves us so much that he gave us his only begotten son. Emanuel, God with us.
This is a time to rejoice, but for so many of us, there are so many burdens that we fail to remember to rejoice, we forget to look at our many blessings and how we have obtained them. In John 3:16 we are told that "God loved the world so much that he gave his only begotten son, so that everyone who believes in him may not die but have eternal life." We know that God did not send his son into the world to be its judge, but to be its savior. Christ was born on Christmas day to give us life, to set us free.
There is a story told about a 5-year-old little girl. One Christmas Eve morning she woke up with joy in her heart, as she looked out the window she saw the first snow of the year had arrived, just in time for Christmas. After dressing she ran downstairs to greet her mother with her normal good morning hug. She ran into the kitchen to find her running around frantically as she prepared for the Christmas day festivities. Although the little girl tried her mother was so caught up with what she was doing that she did not even see her. She asked her mother if she would please play with her for a little while. Her mother, stressed and not in the best of moods told her that she did not have time for silly games, that there was just too much to do before Christmas day arrived. She told the little girl to go to her room and play for a while so that she would not be in the way. The little girl sadly went to her room where she would spend the next several hours alone with no one to talk to or play with. Later in the early evening the little girl heard the warm sounds of her fathers car coming into the driveway. She was so excited, surely daddy would want to play with her. She ran down the steps as she had typically done to be greeted with a hug and a kiss from her father. As she ran to the door, with expectations of running into her daddy's arms, she was quickly stopped as her father had his arms full of many packages. She asked her daddy if he would play with her, but was sadly disappointed to hear that her father had 'had a hard day at work and her mother had sent him on too many errands leaving him tired and frustrated. He did not feel like playing, he just wanted to relax, so he told her to go to her room until dinner was ready and find something to play with. The little girl went to her room feeling so alone and upset. Dinner came and she was so excited because she felt that surely her parents would have time for her now. They all sat at the dinner table and she tried her hardest to get them to pay attention to her, as she needed the butter for her bread. Finally after asking several times she decided that she would not bother them and just butter her own bread. As she reached across the table her elbow struck her glass of milk and it spilled everywhere. Her mother was very upset with her and began to reprimand her. She told her that she did not have the time for spills as there were way too many things to do for Christmas. She had food to cook, gifts to wrap, a party to prepare for. The little girl was devastated. And in her devastation she asked her parents "Why is it that at Christmas time people are so worried about presents, parties and hustle bustle?" "Has everyone forgotten the true meaning of Christmas?" "Jesus is the meaning of Christmas and he is the only gift that we need to receive?" Her parents sat there in awe. How could such a little girl have so much wisdom? They were so caught up in the business if Christmas that they did not take the time to think about its true meaning.
You see my friends; Christmas is not about material things. We are to celebrate Christ's birth. This is the only gift that we need; God gave us such a precious gift so long ago. A gift to set us free, to heal our pains, to bless us with love, friends, family and so much more. Where has this world gone over the last two thousand years? We have gotten so wrapped up in giving and receiving material things, that we have forgotten why we celebrate Christmas. Christ is the only gift that we need. Family and friends are the only gifts that we receive. I remember talking to my own son a few weeks ago about the Christmas preparations. We were talking about Christmas lists and what to buy for everyone. I had told him that this year was going to be different as there wasn't enough money for making everyone's Christmas wishes come true. He looked at me and said "Mom, Christmas is not about materialism. It is about Jesus being born and families being together. Isn't that enough?" He is so right. Shortly after our conversation I had heard the story of the little girl.
We need to reflect on this? Children, who one would think would be the most materialistic of all, wanting lots of toys and gifts under their tree each year, truly know the meaning of Christmas. Children love gifts, we all know that, but what is more important is family and love. Being together and sharing time together. Children are the most wise of all. They bring the true meaning of Christmas to life. God gave us Christ, just as he gave us our Children, to love and to hold precious in our hearts.
What does Christmas mean to you? Is it about material things, worrying over having enough money to buy everyone a gift, overspending on your credit cards to leave you more in debt while you are still trying to pay off last years Christmas debt? God brought us into this world without out wealth and material things and when we go home to him, we will go with nothing. Give your hearts to the Lord as God gave us the most precious gift of all. Christmas is the celebration of our Lord and Savior Jesus Christ. What could be the more perfect gift?
---
---