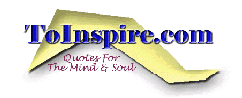 ---
Self Esteem: Your Own Perception

by Atchut Neelam

One of the key requirements for a fulfilling life is self-esteem. Self-esteem is ones perception about oneself. Itís the culmination of all beliefs one has about oneself based on the past experiences and future potential one assigns to oneself. Self-esteem is the result of how you see yourself. We mostly are what we think about ourselves. Others see and treat you the way you see and treat yourself.

The magnitude of self-esteem determines the altitude of progress as the impact percolates into every aspect of life: personal, professional and social. High self-esteem is a result of focusing on ones own strengths while low self-esteem is a result of focusing on once own weaknesses. The primary cause of low esteem is self-doubt, which prevents an individual from leading a fulfilling life.

As self-esteem is the result of self-belief, it can be improved by conscious and persistent effort to improve oneís perception of oneself.

A few simple and effective tips to improve self-esteem and overcome self-doubt are:

Love yourself! Love yourself the way you are and everyone will love you. Experience the feeling of self-love for yourself every day and as many times as possible. Donít you deserve your love?

Invest in yourself!

Your most valuable asset is yourself. So invest in yourself before you invest in anything. Be a little selfish! Spend quality time and money for your happiness, growth and satisfaction.

Say No!

Say No! when you intent to say so and stick to it. Try doing it once and repeat till you master saying No!

Feel Good! Identify your strengths. Reinforce and harness your strengths by repeating and improving them. Each time you practice or improve, feel good about yourself. Similarly, identify your weaknesses and visualize improving upon these weaknesses. Repeated the visualization process time and time again!

Value Addition! Track how you spend your time and ensure you add value in everything you do: actions and activities. Value addition is the key to working effectively!

Express yourself!

Express your feelings, ideas and opinions. They are unique and based on your experiences.

Think Positive! We tend to create images of others and ourselves in our mind. Our minds tend to create what we think, so think positive. Create positive images about yourself and your mind will work to make it happen. Initially it may be a little uncomfortable but persist. It is aptly said "Fake it till you make it!".

Self Talk. We all talk to ourselves. Talk positive and make affirmative statements while talking to yourself. Walk the talk!

Stretch yourself.

Stretch yourself and set performance standards. Stretch a little and try something new daily.

Compare with yourself

. Compare your performance with your own previous performance goals not with others. Review your progress, revise your goals and take corrective actions.

Self-Feedback

. Give yourself positive and constructive feedback. Do not be too critical and harsh on yourself.

Never: Never put others interests and work before yours. When anyone asks you for anything never give it for free but ask for something in return. Your time, effort and approval are valuable.

Actions Points

∑ Look at yourself in the mirror and love your body and feel the sense of goodness. Do it daily!

∑ Make a list of achievements to date and update the same before you rest for the day daily.

∑ Smile at your mistakes and visualize that you are doing the right things next time. Repeat the same several times. Your mistakes reduce in number before they vanish!

∑ Starting Saying No! when you intend to say so.

∑ Invest in yourself Ė buying news clothes, attending training, exercise, hobbies etc.

∑ Challenge yourself by stretching some of your set self performance standards a little.

∑ Add value in everything you do.

∑ Try something new today and daily! Itís a wonderful habit.
---