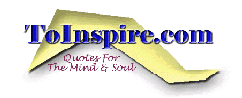 Poetry by P. Thomas Sarlo
---
THE FLOWER
We were strolling in our garden
In the spring of '74
And noticed a little rosebud
That was blooming by the door.
She was so pink and pretty…
She smiled and seemed to say.
"Mommy, Daddy, love me….
Take me home with you to stay."
Mommy took this little Rosebud…
Loved and taught her from her knee
All about the Loving Saviour,
Who shed His blood on that dark tree.
Time went by…she grew in size
And also in the Lord.
She blessed our lives day by day,
As she learned and lived God's Word.
And now this little Rosebud
Has come into full bloom.
We and the other flowers said,
"She grew up to soon."
So with God's help, we send this flower
To the garden of the world,
To reflect the Master's beauty
From this …our little girl.
By P. Thomas Sarlo
For my daughter Rose
At Graduation from High School - May 31, 1992
---
ANGEL WINGS
Grandma slumbered, sweetly resting, as the morning dawned towards day,
She dreamed she heard the gentle rustle of Angel Wings from far away.
As she dreamed, the wings drew nearer, then a voice distinctly said,
"Gently sleep: this earthen vessel, arise O' daughter from thy bed."
As her spirit stirred within her, "Awake! O' soul! ... your Lord doth wait.
With His loving arms wide open, standing by the Eastern Gate."
Long she'd waited, for His calling, if this is death, where is your sting?
She thought, just as she entered… into, the presence of Her King.
Radiant beams of light and splendor, melodies from far and near,
Burst upon her raptured Spirit, gone forever thoughts of fear.
Wounded hands and feet before her, scars upon His glorious brow,
Gazing on her Lord in Glory, so humbled in His presence now.
Ushered from the throne room proper, glad reunions, soon to be…
Throngs of happy faces gather and by the Gate…ONE waits for me.
By P. Thomas Sarlo
Jan. 14, 1991
Written at the death of my Grandmother, Alice Morrow
Dedicated to my Mother, Barbara A. Sarlo
---
Sequel to "Angel Wings"
A year has passed since she has gone,
To her blessed Saviour's home,
A year of joy in that blest place,
Gazing there upon His face.
Sadly missed by all below,
Awaiting in this world of woe,
To join the one who's gone before,
Gathered in forevermore.
I see another standing near,
Father "Grand"—his face so dear,
In sweet embrace they sit and wait,
For us-by that Eastern Gate.
For Mother
On Jan. 12, 1992
---
Second Sequel to " ANGEL WINGS"
Two years now have come and gone
Since she first stood before the throne,
But no time has passed on that blest shore
Eternal day and night no more.
She's standing there in youthful grace,
No not a wrinkle on her face,
Waves of glory and bliss unfold
In the greatest story ever told.
She's gone for a cruise on the Crystal Sea
With Grandpa visiting family…
And now with Peter, James and John,
To hear of the waves He walked upon.
Just back from a walk to the Mount of the King,
From her Mansion, they hear her sing,
Of the "Lily of the Valley:" she delights to see,
In the Garden of the Lord ……
……in ETERNITY.
By P. Thomas Sarlo
12-29-92
the third of a trilogy for my beloved Mother
---
HABITS, DARKNESS AND TIME
The chains of habit, they would bind me,
Their fleeting pleasures with glitter blind me.
But the Words of Jesus would remind me…
He broke their power on death's dark shore.
The powers of darkness do surround me,
Accusingly condemn, confound me.
But Jesus puts his arms around me…
And says, "My child, I am here."
The sands of time, unnoticed gather,
Weeks and months and years together,
In our battle to be better…
Our defeat seems ever near.
The chains of habit, the power of sin,
The sands of time, they must not win.
Jesus says, "All power is given"…
On your way from earth to Heaven.
By P. Thomas Sarlo Aug., 1988
---
HALFWAY HOME
I stand in the shadows of a life lived poor at best.
Halfway down the pathway of its trials and its tests.
I long to live like Jesus, to be like God's own Son.
To fulfill the Master's plan, and at last to hear, "well done"
I've waited on the sidelines for all to be just right,
Someday to join the battle by faith and not by sight.
I know the Saviour beckons; His arms are open wide.
He'd have me walk much closer to his precious wounded side.
I've looked back down the corridor of time as it has past.
What have I done for Jesus? What have I done that lasts?
Souls dying all around me, are they on their way to Heaven?
Have I told them of the Saviour? Do they know their sins forgiven?
In my standing, waiting, looking at my life, should I despair?
Can I say He doesn't love me? Can I say he doesn't care?
There's a new day just before me, Jesus says, "Come unto Me."
I will take your heavy burden; with My Truth, I'll set you free!"
By P. Thomas Sarlo
8-29-88 - 35th Birthday
---
The Stuff
The stuff that life is made up of
Is not pretty things and toys,
But the precious ones that God has given…
Little girls and boys.
The stuff that life is made up of
Does not fade away,
God stores it in His treasure chest
For a coming day.
The stuff that life is made up of
Has to do with giving,
Of things you do for others;
Now friends, that's really living!
The stuff that life is made up of
Has lately been distorted,
They tell of only bad, and
The good goes unreported.
The stuff that life is made up of
Has to do with Heaven,
Of men and women, boys and girls…
Who know their sins forgiven.
P. Thomas Sarlo Aug. 91
---