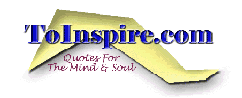 ---
IN OR OUT?

THERE'S FENCES AROUND THE WORLD, ALL
OF VARIOUS A KIND,
IT DEPENDS ON WHERE YOU'RE LOOKING, THAT
WILL DEPEND ON WHAT YOU FIND.

THERE'S FENCES IN THE PASTURES, TO KEEP
THE ANIMALS IN,
THERE'S ALWAYS FENCES INVOLVING CRIME, FOR
CRIMINALS THAT DID SIN.

THERE'S FENCES AT A PRISON, TO KEEP THE
INMATES IN LINE,
THERE'S FENCES ALSO JUST FOR PRIVACY, WHICH
OF COURSE IS FINE,

THERE'S FENCES AT A NURSERY SCHOOL, FOR
WHICH THE PARENTS ARE PAYING,
TO KEEP THE CHILDREN THERE ALL SAFE, TO
KNOW THEY ARE STILL PLAYING.

THERE'S FENCES IN SOME BACK YARDS, TO KEEP
A DOG IN PLACE,
SOMETIMES THERE'S FENCES ONLY, TO DEFINE
SOMEBODY'S SPACE.

THERE'S EVEN FENCES IN THE OCEAN, TO KEEP
THE SHARKS AWAY,
BUT, TO PLACE A FENCE IN FRONT OF GOD, ON
THIS EARTH YOU'RE GOING TO STAY.


GREGORY LOUIS STEVENSON
7-14-80
---
---