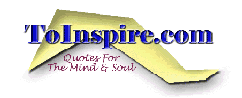 ---
When life drains you to empty
Yet the world's an open door
And joy sows all around you
But your heart still yearns for more.
When you reach past your limits
But fall short with every leap
The mind begins to cower
With each delusion you reap
When sunlight's all around you
Yet the darkness grasps the glow
You cling to the dim empty
Just to find you can't let go...
When you search for a something
With no look upon your face
With eyes so sadly hollow
Like your soul has been replaced
When weeping is your partner
Yet his strength is never shown
And when time slips right by you
Straight into the vast unknown
When sadness is unconscious
Nothing fulfilling your needs
That's when the culmination
Sparks a danger in your deeds...
Gaze beyond what's around you 
Throw foolish daydreams aside
Seek truth in all illusions
Gain your strength (though teary eyed)
Because someone is waiting
With life lessons of their own
Two lives wrought with intention
Standing hopeless and alone
Reach out one to the other
Through the sea of can'ts and whys
Rely on love's sweet wisdom
To remove the thin disguise
Bare all that's deep inside you
Leaving nothing for a fall
Concede the past's behind you ~
Then you're free, outside the wall...
---
---