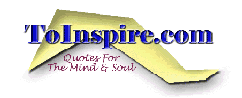 ---
TO BE A FRIEND


NO MAN SHOULD LAY BY THE WAYSIDE AS IF
TO BE A MERE DISCARDED ARTICLE.

BE MY TENDER - RECEIVE MY SPIRIT,
MAKE ME ONCE AGAIN HAPPY.

FEEL MY PRESENCE AND REMIND ME OF MY
GENTLE TOUCH.

REPAIR THE WORN EDGES OF MY WOVEN WILL
WITH OH SO EASY KIND WORDS.

NOURISH MY HUMOR WITH THE SIMPLEST
OF JEST.

REWARD ME THESE PLEASURES AND I
PROMISE YOU IN DEED,

I'LL BE RIGHT BESIDE YOU IN YOUR
TIME OF NEED.


by Gregory Louis Stevenson
7-7-77


---
---