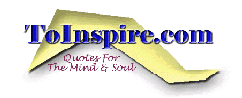 The Show
Written By: Lance Carey
---
Memories
As far back as I can remember my dad has always wanted me to play baseball. Well that is exactly what I did. I loved the game since the time I started playing. I have many cherished memories behind me, and all I can do is just thank god for letting me become what kind of a person I am today, and just letting my father see the day that I stepped into the batters box at Busch Stadium. If I could go back in time and change some things in my life, I would change nothing.
As I sit in my love seat after dinner every night, I look at pictures and old magazines that have a story on me in it. I remember the nights out with the team, all of the awesome memories of the game winning hits, my rookie season, the World Series, and the good and bad times in high school. I think about all of the exciting things that have happened in my lifetime. I know about my lifetime and all the memories, but you do not. So, get ready for an awesome story of my life from ever since I was able to talk until now. My name is Amos Freeman and here is a little something about my life for you.
---
When it All Started
I was born in Nuremberg, Germany because my dad was in the military. I lived most of my life their. I have always played baseball and just like any 10-year-old boy, I wanted to play in the MLB someday. I was really good and knew someday that I could make it to the show. I got stronger, faster, and my knowledge and ability grew. I was awesome!
As I entered high school, I was 5'7 145lbs. I knew that eventually I would have to make a decision to live in Germany with my family and friends or move to my aunt's in America. In my 10th grade year, I decided that I wanted to move to America after the school year was over. I would attend Lewisburg High School. When I started my 11th grade year, I was excited to finally get some attention from the scouts. I started talking to people about the baseball program. They all said that they were usually ranked in the top 3 in the state. Everybody talked about a kid named Adam Wetzel, and how he was the heart of the team. Everytime I turned around his named was being said. He played catcher, which was the same position I played. I figured that I would have to show this coach that I could play better, otherwise, I may have to find a new position. I knew that there would be some serious competition happening, and that is what I was here for.
---
Problems
Tryouts for the team were nearing and I was as excited as can be to get back in the game. When I went out for tryouts, I found out that the coach was Adam Wetzel's dad. This put a lot of pressure on me. I knew I could make the team, I just wasn't sure I would be playing the position I was great at.
When we started practice, coach came up to me and said, "Amos, what position do you play."
I responded, "Catcher."
As coach started to walk away I asked him why he wanted to know and all he had to say was, "just wondering."
This response got me thinking about what other positions I could play. I knew I could hold down a tight third base, so I figured I would play there if I didn't play catcher.
I could hit the ball well, so coach tried to keep me in the game. I had an awesome season at third although that was not my position. I got to catch about one third of the season behind the plate, so I at least got some playing time. I finished the season with 8 home runs and a .421 batting average. Although I didn't get a lot of time behind the plate, I had a pretty good season. Our team placed 2nd in state and I and Adam made the All-State team.
The next year I had an even better season. I finished with 19 home runs and a .512 batting average. That was a school record, it was the highest batting average ever in that school and the third most home runs. That also was a state record. It was the 2nd highest batting average ever in the state of Pennsylvania. We placed 4th in regions (national). I was again chosen to the All-State team. I had many big colleges calling me and asking me to play for their school. I was excited! My mom and dad moved back over to America to live with me, and my dad got into the federal system and started making a good living over here. That was probably one of the happiest points in my life. I was ready for college and my parents moved back for me. Now I would have someone to help me choose my college.
---
The Decision
As I grew up, I always had a love for FSU. I had now grown to 6'1 185lbs. I tried as hard as I possibly could to get into Florida State, but I did not think I could do it. I started looking into other colleges that would be closer to home. My options were between three colleges: Maryland, Penn State, and Bucknell (which was a bad school for baseball or any sport, it was just a smart school). As I took tours of the places in these three schools, I still had hope for Florida State. It turned out that Florida State would not offer me a scholarship. What made me mad was the fact that they never even sent a scout to look at me, they just said no.
I, and the rest of the family, knew Florida State would regret it. I did not want to go to Bucknell because I thought that I would get no attention. Now I have narrowed it down to two colleges. Both colleges offered me full paid scholarships. I got on the Internet and searched around for info on the two schools and it turned out that Maryland had a better baseball program. My decision was final; I was going to become a Terrapin.
---
College
In my first year of college, I had a good season, for a rookie. I finished with 7 homeruns and a batting average of .312. My defense showed as I was called the second best catcher in college baseball. In my sophomore year, I had an awesome season. I batted .331 with 14 homeruns, and again my defense showed. Only this time I was named the best catcher in college ball. My junior year was record breaking; I hit 26 home runs (a Maryland record) and batted .409 (also a Maryland record). My senior year was even more a record breaking season. This time I hit 42 home runs with a .516 average, both NCAA records. All through my high school years, I grew to 6'3, 205lbs.
I entered the MLB draft and hoped to be drafted by a team that was expected to go to the playoffs. I wound up being drafted by the St. Louis Cardinals. I was signed to a 1 year 5 million dollar deal with a $200,000 signing bonus. I was shocked to be offered such a high salary. The first thing I did was pay off my parents and my own bills. I put $50,000 in the bank to gain interests. I was ready for the pro's.
---
Rookie
I went to the first day of training camp hyped and ready for the big league play. My dreams were fulfilled; I made it to the show.
Lou Pinella (the coach) walked up to me and said, "Hey! Rookie. Are you ready to go to work for us."
I responded, "yes sir," and just smiled. I was happy to be playing for a playoff bound team.
I started working out and got stronger and more precise behind the plate and with the bat. I was ready to play ball.
On opening day of pre-season, I went 2 for 2 with two doubles. As I progressed through pre-season, I was very anxious for opening day of regular season play. Finally, it was here, my rookie season debut. I was very nervous and at the same time excited. My dad was in the stands, watching me play. I batted third, so I got to bat in the first inning. As I stepped to the plate in front of thousands of screaming fans, my heart was racing with all sorts of emotions. In the midst of all this excitement, I managed to look into the stands at my dad and point to him, then I looked and saw my mom and waved to her. I was thankful to have a dad that pushed and made me a better ball player. I got in my stance and thought of the form of my swing. The pitch came and I took a hard cut, I heard a loud crack and I sent the ball in a deep line drive. When I hit the ball, I knew it was gone. As I watched the ball soar through the air and land 511-ft. back, I again looked in to the stands and pointed to my dad. I finished the day 3 for 4 with two homeruns and a triple. It felt so good to have my dad and mom in the stands watching my first game and me doing so good. As I moved through the season, the all-star break was nearing and I was batting .422 with 39 homeruns. I was on pace for a homerun record. I already gained the record for having the best season at the all-star break, by any rookie ever.
I was chosen to the all-star team and I was in the homerun-hitting contest. The homerun contest was fun and exciting. I went into the last round with Omar Candina. By the end of the round he hit 15 homeruns which was the most homeruns ever hit in one round. I stepped up to the plate thinking that I had lost. Nevertheless, I tried to make the best of it. I was crushing the ball. When I had two outs I had already hit 9 home runs, two of them well over 500 ft. The next pitch I fouled deep down the left field line. I hit the next pitch over the wall, and the next after that. I also hit the next 2 pitches over the right field wall and I now had 13 homeruns. I hit a line drive off the center field wall and was in doubt that I would do it. I had one more out and would not let up. The next pitch I took to relax and calm down. After that, I took the next two over the center field wall for two more. We were tied and I was thinking that we were going into extras. The next pitch came and "crack" it went back and back far over the "Big Green Monster." I had done it; I was the only rookie ever to win the homerun-hitting contest. I finished with 19 homeruns, the new record for one round in the contest.
In the all-star game, I went 4 for 5 with 2 homeruns, a triple, and a single. I won the MVP of the game award. I finished the second half of the season off better than the first season. This time I batted .469 with 41 homeruns. I finished the season with a total of 80 homeruns and a .439 batting average. Both of them were MLB records.
We swept every team in the playoffs. I finished the playoffs with a .563 batting average and 17 home runs, also records. I won the MVP of the World Series, I was only the second man in history to win the MVP of the all-star game and the World Series, the first man being my step-brother Jarred's favorite ball player ever, the amazing Derek Jeter. Derek gave me the award after the game. I had Jarred come on to the field to get his autograph and meet him. After the game, Derek, Jarred, and I all went out for dinner. We had a good time.
I was asked back the next year, this time on a huge contract. I knew I would be offered a good deal of money. They offered me more than I thought I would get. I wound up signing a 10-year, 225 million-dollar contract with a 2 million dollar signing bonus, I was going big.
---
Changes
The first thing I did was get married to my fiancée Holly Carey. After that I moved Holly and I into a big house in Florida. Then I bought houses for my mom, and for my dad. I invested more money and bought a black Escalade with 24-inch Sprewells and 10's. I put a training center beside my house so I could train for the next season. Then I bought my brother, Sean, a big house that was on the other side of my property. I also bought him a brand new Navigator with 24's and 10's.
The next thing I did was a dream since I was a kid. My little step-brother Logan always wanted a black, jacked up truck with mud tires and a sound system. So that's what I did, I bought him his truck for Christmas. I was late and he was worried I wouldn't make it, so I cranked the radio up, sat outside, and revved up the engine for a little bit. He came out and his face just lit up. It was a Christmas to remember. I was having a lot of fun with my money but I needed to come back down to earth.
I started training for next season; I was determined to do better. Everyday I would have my personal trainer throw me about 100 pitches and toss me about 500 balls.. I got stronger, faster, and more into the game. I was ready for the next season.
---
A Turn in Events
The next season came and I did better in pre-season, this time upping my batting average by .22, and hitting 5 more homeruns. On opening day, I went 4 for 4 with a homerun, 2 doubles, and a single. The season was starting off good and I was ready for more records, I challenged myself to hit better, and definitely improve my defense.
In the second game of the season, tragedy struck. We were playing the Cubs and I had already hit a homerun that was measured at 642 ft. (which was the longest ball ever hit) and a single. In the 5th inning, John Downing stepped into the batters box. The first pitch was fouled off towards the Cubs dugout. I got up and ran after it, while chasing down the ball I stepped on a bat that was lying on the ground. When I stepped on the bat, my knee blew out and I went flying toward the stands. I had I few cuts on my face but I was mostly worried about my knee. I was done for the game and probably most of the season.
The doc said that I would be done for 7 months, and that in that 7 months I would have to go through rehabilitation. I knew it would be hard but I would have to do it to get back in the game. After those 7 long months were over, I had a CAT scan done on my leg to see if it was healing. Unfortunately, I was a long way away from getting in the game. The doc told me that if there were any chance of me getting back into the game then I would have to have surgery. I told him that I was willing to do it, I was going in for surgery.
After I got out of surgery and got the cast off, I had to go through at least 6 more months of rehab. I hoped that this would put me back in the game. In the real world Holly and I had a kid coming, his name would be Omar Amon Freeman.
When I finished rehab the doctor told me some devastating news, he told me that there was almost no chance for me to get back in the game. When he told me this my eyes started to water, for I knew that my career was over. My lifelong dream was thrown away all because the batboy forgot to do his job. I wanted to find a new job so I would have something to do everyday when I got up. From the time I was in about 3rd grade, I always wanted to retire from baseball and become the coolest teacher on earth. So that's what I did, I taught 6th grade math. I also started to coach an AAU baseball team with my dad.
My dad told me that he was proud of me for doing what I was doing. He said that I should put my knowledge to use and maybe help some kid with the same dream that I had to make it come true. My dad and I were transferred to Maryland to coach the baseball team. We stayed there for five years then coached the Cardinals, my ex-team. My dreams were coming more than true, my life was almost perfect. I wound up finishing out my contract and making good money coaching the Cardinals. My dad and I won 6 World Series in a 14-year span. While all of this was happening, I had a daughter who I named Jasmine Renee Freeman. My boy was 17, and on the verge of college, and I was considered the best baseball player of all time. I was living an almost a perfect life.
---
An Almost Perfect Life
Today, I live in Florida with my wife in an almost perfect life. We had one more child two years after my last season. It was a boy, we named him after me, Otis Amon Freeman. Both of our boys played for Maryland, Omar was a catcher and Otis was a Center fielder. They were one year apart so they played three years together. Together they won two college world series and broke some of my records. I was the coach of the Cardinals so I got them on my team as quick as possible. I drafted Omar on a one year 3.5 million dollar contract. He finished his first season with a .412 average and 55 home runs. The next year the cardinals drafted Otis and picked up Omar, I wished that someday this might happen. People said that we probably had the most talent in the MLB, and were expected to go deep into the playoffs. Otis signed a one year 5 million dollar contract and Omar was signed to a 6 year 130 million dollar contract. We swept the playoffs and won the World Series. Omar batted .428 with 73 homeruns, and Otis batted .431 with 63 homeruns. By the end of their careers, they beat almost all of my records. Omar had a lifetime average of .467 with an average of 79 homeruns a season and Otis finished his career with a lifetime average of .470 and an average of 76 homeruns. We were called the best three baseball players in history. We bought houses in St. Louis because we knew they would soon be coaching with me. They had three kids a piece who live with them in St. Louis.
I live life every day wondering if I could have been even greater than I was. If I could have broke my records that I have already set. Nobody will ever know. I am just happy to be alive and be able to coach a team with my sons.
We will progress as a team and win even more World Series. Our team will be known as one of the best, just like my two sons and I. Many things have happened in our careers since we were little kids until now as coaches. Many records have been broke and many rings have been put on our fingers.
If I can suggest one thing to all of the ball players in the world that are serious about making it to the pro's, I would have to say practice. Practice as much as possible and stay in shape. It will take a lot of hard work, but if you are serious enough, you can do it. This is Otis Amon Freeman saying goodbye, and good luck to everyone who wants to make it to "The Show."
---