Christmas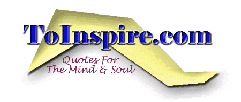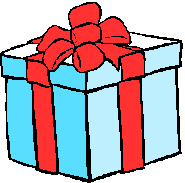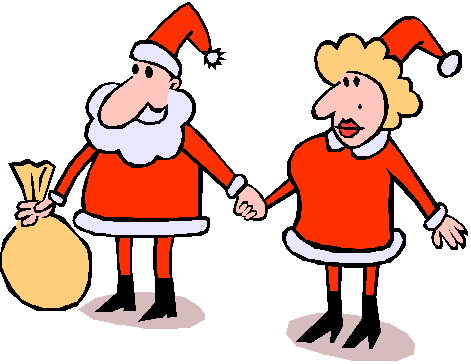 ---
When you get to be a certain age, you come to realize that the real Santa Claus is not the guy who comes down the chimney on Christmas Eve. The real spirit of Santa becomes what you can give rather than what you get. The magic comes from you when Santa lives in your heart. - Patty Hansen
Christmas is the family time, the good time of the year. - Samuel Johnson
The most vivid memories of Christmases past are usually not of gifts given or received, but of the spirit of love, the special warmth of Christmas worship, the cherished little habits of home. - Lois Rand
God grant you the light in Christmas, which is faith, the warmth of Christmas, which is love; the radiance of Christmas, which is purity. - Wilda English
I will honor Christmas in my heart and try to keep it all the year. I will live in the Past, the Present and the Future. The spirits of all three shall strive within me. I will not shut out the lessons that they teach. - Charles Dickens
For unto us a child is born, unto us a son is given... his name will be called Wonderful Counselor; Mighty God, Everlasting Father; Prince of Peace. - The Bible, Isaiah 9:6 NIV
Let this Christmas season be a renewing of the mind and a cleansing of our lives by God's pure presence. Let His joy come to our weary world through us. - Gerald Kennedy
I am wishing for you this day a happy Christmas. I wish you all laughter; and pure joy, a merry heart and a clear conscience, and love. - Bishop Remington
Three Kings came riding from far away: Melchior and Gaspar and Balthazar. Three Wise Men out of the East were they, And they travelled by night and they slept by day; For their guide was a beautiful, wonderful star. - Henry Wadsworth Longfellow
Keeping Christmas is good, but sharing it is better. - Arnold Glasow
God grant you... the belief in Christmas, which is truth; the all of Christmas, which is Christ. - Wilda English
I stopped believing in Santa Clause when I was six. Mother took me to see him in a department store and he asked for my autograph. - Shirley Temple
It's smart to do your holiday hinting early. - Arnold Glasgow
I will honor Christmas in my heart and try to keep it all the year. I will live in the Past, the Present and the Future. The spirits of all three shall strive within me. I will not shut out the lessons that they teach. - Charles Dickens
O little town of Bethlehem, How still we see thee lie! Above thy deep and dreamless sleep, the silent stars go by. - Phillips Brooks from "O Little Town of Bethlehem"
No Santa Claus! Thank God, he lives, and he lives forever. A thousand years from now, Virginia, nay, ten times then thousand years from now, he will continue to make glad the heart of childhood. - Francis P. Church from "Is There a Santa Claus?"
I heard the bells of Christmas Day; their old familiar carols play, and will and sweet, the words repeat, of peace on earth, good-will to men! - Longfellow from "Christmas Bells"
Let's dance and sing and make good cheer, for Christmas comes but once a year. - G. MacFarren
'Twas the night before Christmas, when all through the house, not a creature was stirring - not even a mouse: The stockings were hung by the chimney with care, in hopes that St. Nicholas soon would be there. - Clement C. Moore from "A Visit from St. Nicholas"
Hark the herald angels sing, "Glory to the new-born king." Peace on earth, and mercy mild, God and sinners reconciled! - Charles Wesley from "Christmas Hymn"
Blow, bugles of battle, the marches of peace; East, west, north, and south let the long quarrel cease; Sing the song of great joy that the angels began; Sing the glory of God and of good-will to man! - Whittier from "Christmas Carmen"
Where charity stands watching and faith holds wide the door the dark night wakes - the glory breaks, Christmas comes once more. - Phillips Brooks
---
Favorite Links:
---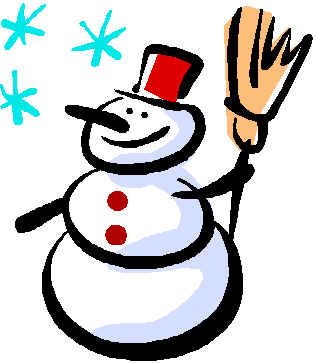 "There are people who will tell you that Christmas is not to them what it used to be; that each succeeding Christmas has found some cherished hope, or happy prospect, of the year before, dimmed or passed away; that the present only serves to remind them of reduced circumstances and straightened incomes - of the feasts they once bestowed on hollow friends, and of the cold looks that meet them now, in adversity and misfortune.. never heed such dismal reminiscences. There are a few men who have lived long enough in the world, who cannot call up such thoughts any day in the year. Then do not select the merriest of the three hundred and sixty-five for your doleful recollections, but draw your chair nearer the blazing fire. - fill the glass and send round the song - and if your room be smaller than it was a dozen years ago, or if your glass be filled with reeking punch , instead of sparkling wine, put a good face on the matter, and empty it off-hand, and fill another, and troll off the old ditty you used to sing, and thank God it's no worse... Who can be insensible to the outpourings of good feeling, and the honest interchange of affectionate attachment which abound at this season of the year. A Christmas family-party! We know nothing in nature more delightful! There seems a magic in the very name of Christmas." - Charles Dickens